Edinburgh Festival Voluntary Guides Association
Join us for a walking tour along the Royal Mile in the heart of Edinburgh's historic Old Town.
Our expert guides will take you to the hidden corners of this fascinating district: the closes and courtyards, the neuks and crannies and places that you might never discover on your own. We'll tell you about its history and especially about the characters and historical figures who have made Edinburgh what it is.
All our guides are local people who love our city and are only too pleased to share their knowledge and enthusiasm with you.
Our tours are completely free during the Edinburgh International Festival and Fringe. At other times we make a small charge.
Full details can be found at
www.edinburghfestivalguides.org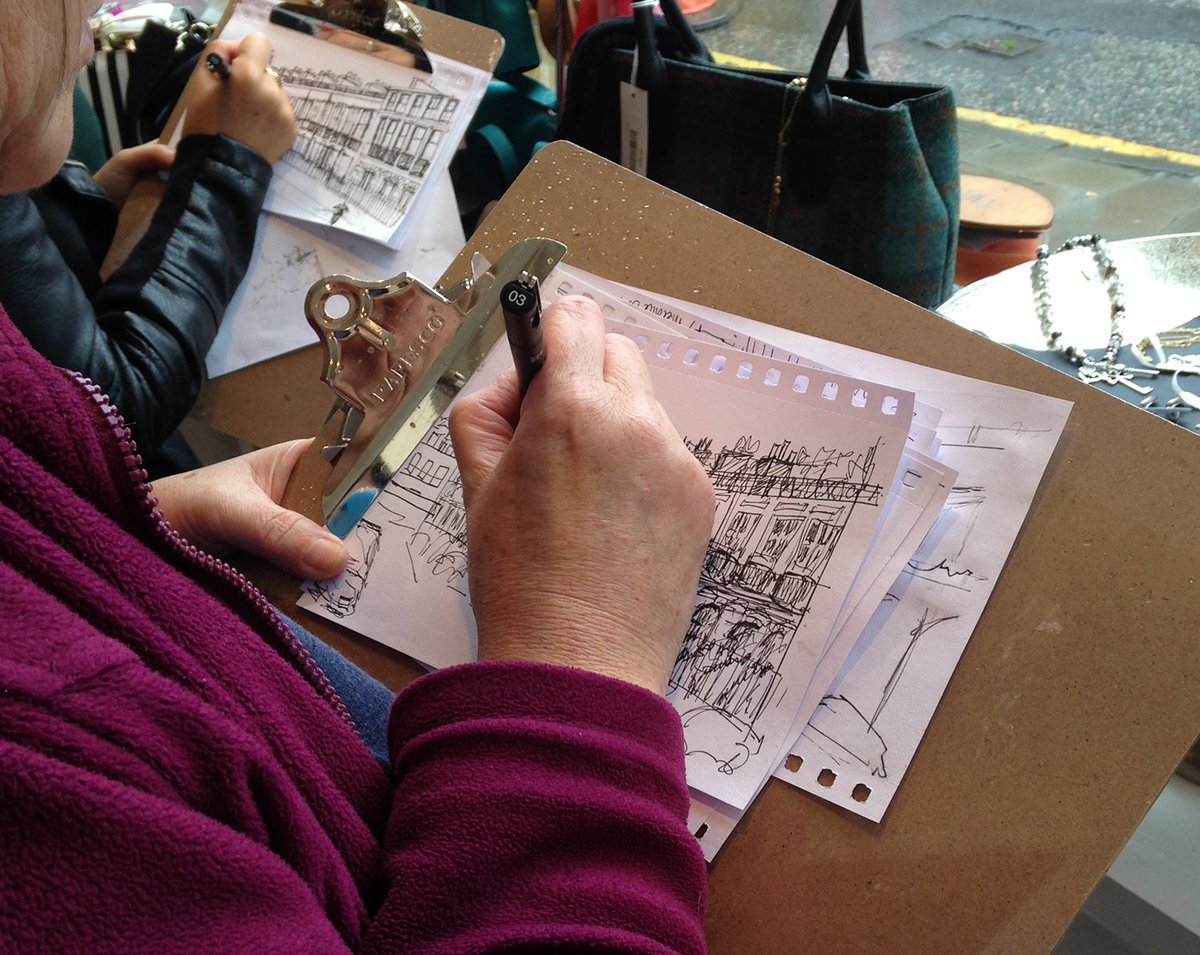 Sketching Tours - Sketching the West End
Capture in detail the historical architecture, unique heritage features and charming landscape of one of the capital's best kept secrets. Explore Edinburgh's West End with a sketch book in hand, using ink and watercolour to bring your visit to life.
With helpful instruction from Mark Kirkham, an iconic local artist known as the Edinburgh Sketcher, you will quickly pick up sketching skills while increasing confidence in your own artistic ability as you wynd through cobbled streets, Georgian crescents and stylish shop fronts.
All abilities welcome and encouraged!
edinburghsketcher.com
Curious About Edinburgh?
Explore, Discover & Enjoy Edinburgh with Curious About Edinburgh
Are you looking for an unusual & quirky activity which gets you out in the fresh air whatever the weather? Take one of our self-guided walks with a treasure hunt theme – looping around the better-known sights, as well as some of the more unusual & quirky ones, which combined make Edinburgh a fascinating place to explore!
A Curious About walk is a fun & social activity for all the family & friends- where everyone can be actively involved, helping with directions, matching pictures, reading historical snippets and finding answers to clues.
Buy in printed booklet or instant download format from
www.curiousabout.co.uk/edinburgh.html
& explore in your own time.